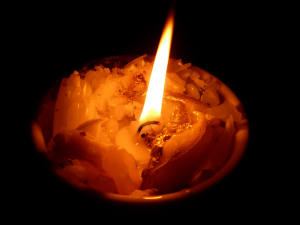 Sergio Gomez moved to Reynosa, one of the most dangerous cities in Mexico, to complete his degree in philosophy at the Universidad México Americana del Norte A.C. Despite the constant threat of danger in the area, Sergio remained indifferent and indolent; he took no measures to protect himself and his precious possessions.
One day, he left his house without locking his door and returned to a vandalized house. All his valuable items were stolen, the most valuable being his Mac laptop which contained 12 months' worth of field data for his research project. All he had worked for, all he needed for his degree was on that laptop. His inability to protect what was most important led to his failure of the course because he could not make up the research project before the semester's end. He had no choice but to repeat the course.
It would be unwise for a man who lives in a dangerous neighborhood to leave his door opened but we do the exact same thing when we take no steps to guard ourselves from the dark influences that surround the earth. It is clear to anyone with open eyes that the earth is surrounded predominantly by base and ignoble currents. Look to the media, government, corporations, schools, fashion, and society as a whole- where is there to be found anything leading the spirit upwards?
As with Sergio, our time on earth can be likened to a brief schooling period and in order to complete our development in the allotted time, the spirit has to be protected from these base currents through constant vigilance and an inward resistance to anything detrimental to spiritual ascent.